Beyond Reason at QUT
Artists include
Karen Napaljarri Barnes
Karen Black Amber Boardman
Sally Bourke
Angela Brennan
Matthew Clarke
Aleks Danko
Beth Ebatarinja
DC Style Fylez
Rosie Deacon
Simone Eisler
Troy Emery
Heath Franco
Hannah Gartside
Minka Gillian
Kyoko Imazu
Trudy Inkamala
Laith McGregor
Amanda Marburg
Sharon Muir
Benita Multa
Louise Paramor
Tom Polo
Zoe Porter
Dulcie Sharpe
David Spooner
Jacqui Stockdale
The Ryan Sisters
Michael Vale

Beyond Reason - exploring the logic of the imagination
is a rambling picaresque exhibition of works that venture into the fairy-tale, the absurd, masquerade, animal/human transformation, theatre, satire, anti-fashion and parody. The exhibition exudes whimsy, improvisation, spontaneity, humour, gesture and intuition whilst exploring ideas of cultural identity, popular culture, and sexuality.
Kevin Wilson is a curator at QUT Art Museum, Brisbane and has worked as a curator and arts manager for over 30 years across Victoria, New South Wales and Queensland.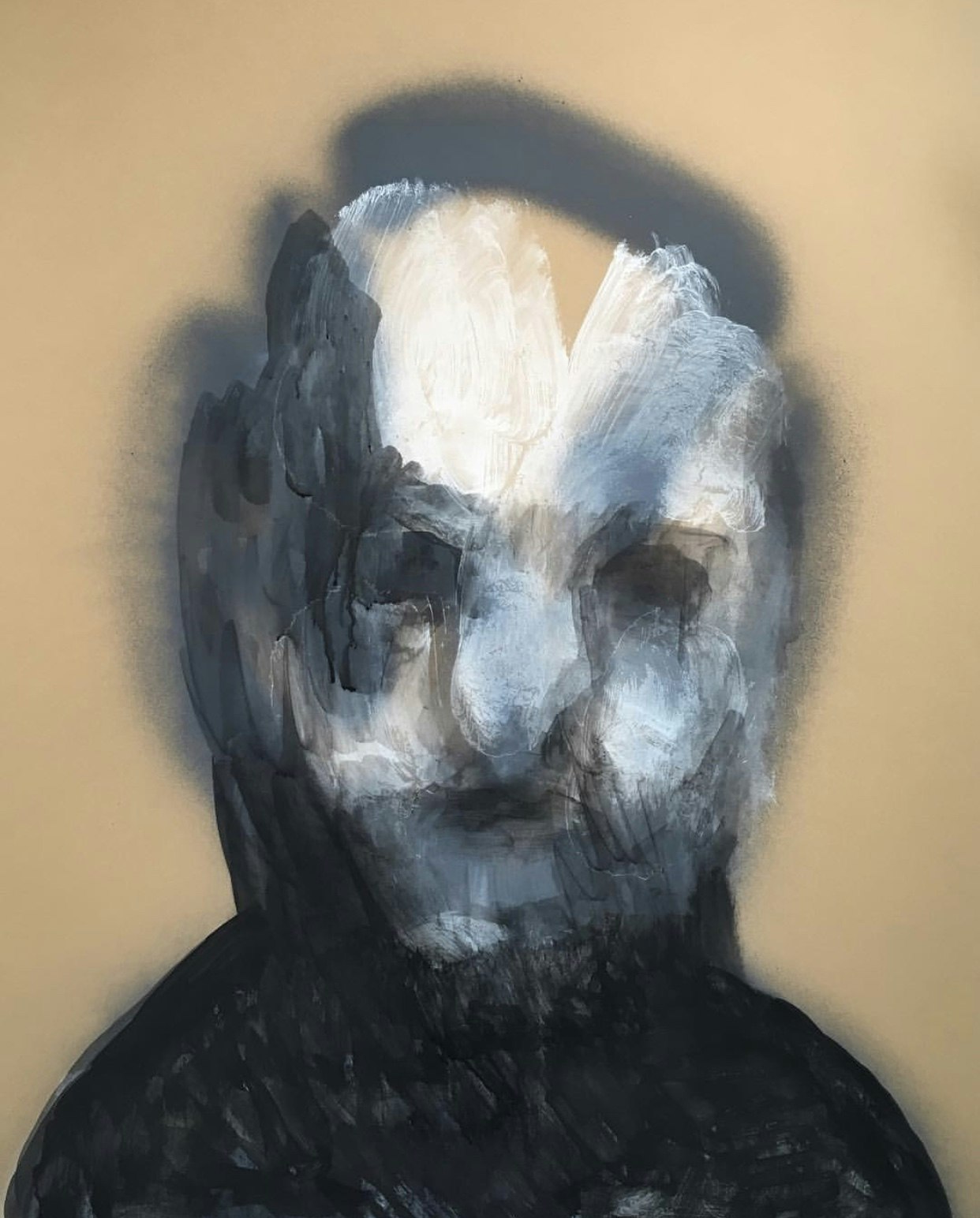 Image: Old news 2017 Oil and acrylic on archival mount board 104x84cm
Bourke
Keywords
Masks
Colour
Contemplation
Conversation
Emotion
Narrative
Archetypes
Social
Expressive
Icons
Identity
Memory
Bio
Sally Bourke lives and works in Newcastle. She grew up in Dubbo, Western NSW.
Bourke's selected group and solo exhibitions include Artist Focus at Lake Macquarie City Art Gallery, Lake Macquarie (2018); Yarn, Newcastle University Gallery, Newcastle (2017); Brutal, The Lock Up Art Space, Newcastle (2017); Opening the Box, Tamworth Regional Art Gallery, Tamworth (2013); An Open Secret, Cessnock Regional Art Gallery, Cessnock (2013); MARITIME, The Lock Up, Newcastle (2011); Latitude, The Lock Up Art Space, Newcastle (2008) and Pandora's Box, Newcastle Art Space, Newcastle (2006).Sally is represented by Hugo Michell Gallery, Adelaide.

Work
The other you; Progeny; Erring; Sister Sue; Poppet– all 2017
Dunce; Absolution; Feathers; Babylon; Watershed; The Rapture; The take off; Recoil; Resolute; I have dreams of; the black foot– all 2018

Sally Bourke has a firm footing in painting and is an obsessive maker with a rigorous approach to her day-to-day studio practice. Bourke's habitual processes are evident in her paintings, which often depict an image archive reconciling experiences from the past. Though abstract, Bourke's paintings are curiously recognisable, a celebration of personal encounter and memory. According to Bourke ' thefaces and scenes I portray in my work are attempts to make reconciliations with my past, live in the present and imagine the future. I paint people from the inside out. -K Wilson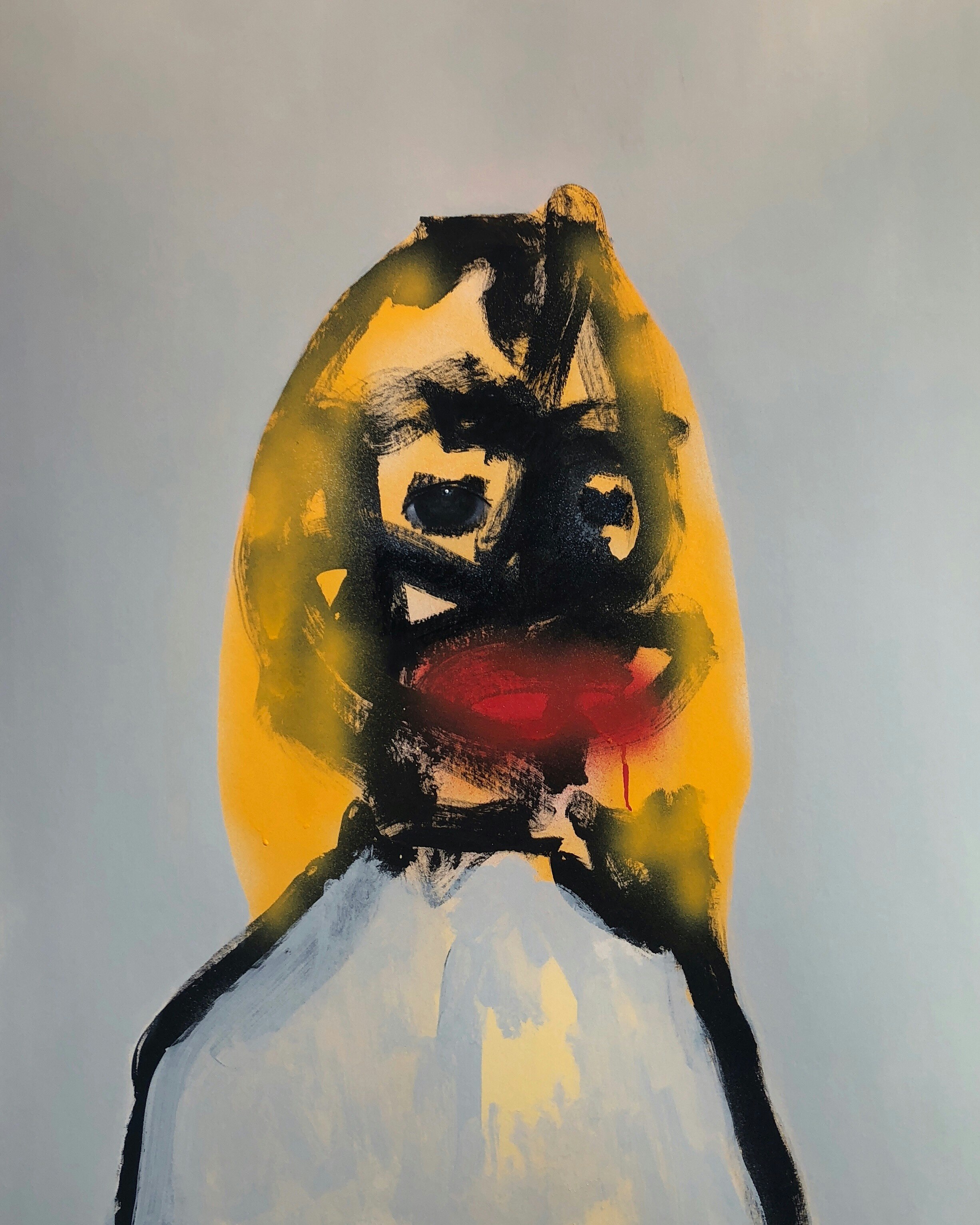 Image Babylon 2018. Oil and acrylic on archival mount board 104x84cm